About Loopio
RFP Response
Software Experts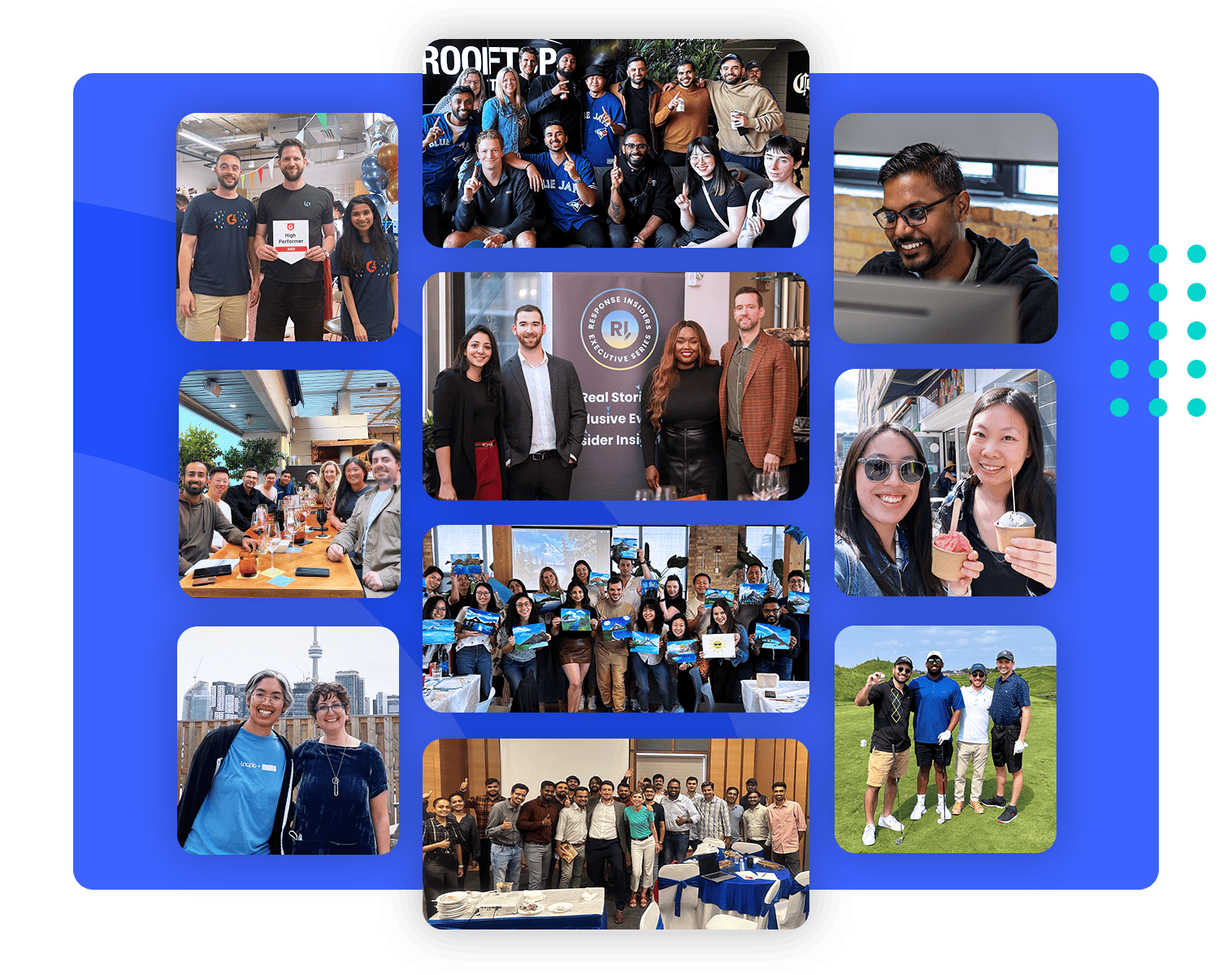 Our Mission: Help Ambitious Companies and People Grow
Every company is filled with knowledgeable people who can help their organizations reach their full potential. But this expertise is difficult to tap into every time it's needed in the sales cycle—whether that's for an RFP, Security Questionnaire, DDQ, or a question on a sales call.

Our RFP response platform makes harnessing intelligence from every corner of an organization possible at scale. With Loopio, every request for information becomes an opportunity to grow—instead of a blocker to it.
Loopio's Story
Our three founders were frustrated by how tedious and time-consuming responding to RFPs were in their day-to-day roles.
In 2014, they launched the Loopio platform to streamline the response process. Today, 1500+ companies trust Loopio to help them answer RFPs, RFIs, DDQs, bids, and more.
Learn how we've grown in this interview series with our founders.
Our Response Software
Loopio reduces the bottlenecks that happen when responding to RFPs, Security Questionnaires, and more.
Our response platform's mix of intelligent automation and collaboration tools reduce the time spent scouring documents and chasing teammates for information—giving responders more time to tailor responses for every customer.
Learn more about how our platform works here.
Our Team
Our employees (dubbed 'Loopers') are thoughtful by nature. They love solving complex problems with solutions that streamline tasks and processes for every user.
We strive to be masters of our craft. We're dedicated to recognizing hard work and growth. And, most importantly, we support each other as much as we do our customers.
Learn more about our team and culture here.
Grow Your Career With Loopio
We're always looking for passionate, talented people to add to our team. See open roles and learn about the perks of being a Looper, working on the industry's best RFX software.
Award-Winning Company & Workplace