RFX Software for 2022
Put Tedious RFX Tasks
on Autopilot
Deliver RFIs, RFPs, RFQs, and more using Loopio's RFX management software.
You'll never have to choose between quality and speed again.
Trusted by 1,500+ Leading Brands
Powerful Integrations,
Simplified Workflow
Connect your tools—from Salesforce to Slack—and respond to RFIs, RFPs, and
RFQs on time, every time.
What's RFX Software?
Before defining the software, you must first understand what RFX stands for. So, what is RFX? This acronym encompasses all references to requests for proposals (RFPs), requests for information (RFIs), requests for quotes (RFQs), requests for bids (RFBs), and more. Basically, it stands for request for 'anything.'
RFX software helps sales and proposal teams simplify the process of responding to complex business documents—which can be hundreds of questions long. How does the best proposal software do this? Continue reading to find out.
If you'd like to decrease time spent on the tedious tasks associated with the response process—like digging through email chains for old RFP answers—use a tool from an RFX company to save time, energy, and money. Loopio provides the market's leading RFX solution, with hundreds of five-star reviews on G2.
Sales and proposal teams report that their favorite features include the clearly organized content library and the automation tool, Magic. This tool automates manual tasks so you'll consistently meet your deadlines and enjoy a streamlined RFP process. (Which brings us to the next section.)
Want to learn more about
RFX Software?
What is the RFX Process?
An RFX process refers to the steps it takes to complete a request for proposal (RFP), request for information (RFI), or request for quote (RFQ). The key to writing a great response is dividing the process into smaller, manageable tasks.
RFX process steps should cover everything from the document intake to RFX creation and submission. Below is an example of eight essential steps to take.
The most common pitfall of an inefficient process is not having a centralized place to find content for these responses. If you've answered repeatable questions before—like the ones found in RFPs or due diligence questionnaires—you'll want to find previous answers quickly to deliver high-quality responses faster than the competition. If you don't have this type of system in place—often referred to as a content library—you'll end up searching through old Slack or email chains for the answers, which slows down your process.
This is where an RFX software like Loopio becomes helpful. Loopio's platform centralizes your best RFX content, providing an easy-to-access repository for previous responses. However, Loopio is more than just a content library. The software enables you to automate many manual tasks, like formatting documents, requesting approvals, and reaching out to internal subject matter experts (SMEs) for support. Basically, it drastically increases the speed of your RFX process flow.
"I received an email from a SE leader titled 'Loopio saved my bacon'—they had just responded to a questionnaire in under 30 minutes."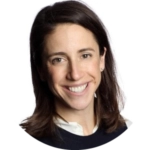 Leah McTiernan
Vice President, Solution Engineering
DocuSign
Understanding RFX Management
RFX management is all about efficiently organizing how you respond to documents—and earning more chances for your company to win valuable contracts. These documents are crucial because they are the beginning of the relationship between you and the client. (First impressions do matter.) So by doing a great job in the RFX stage, you'll start the relationship off on the right foot and hopefully, become the incumbent for future projects.
What is a RFX document?
An RFX is any document requested throughout the procurement process.
Examples of RFX documents include:
Request for information (RFI)
Request for quote (RFQ)
Request for bid (RFB)
Request for proposal (RFP)
Security questionnaire
Vendor risk assessment questionnaire
Due diligence questionnaire
Using a tool like Loopio, you can take care of the tedious tasks in RFX management. For example, the power of automation software can fill in your first draft of answers. (Instead of having to answer the same questions repeatedly.) Overall, tools like this make your RFX logistics more straightforward to handle.
"Loopio streamlines our processes so that security isn't a blocker, and we can close deals faster."
Ben Chen
Sales Engineering Manager, Commercial Team
Clari
What's the Difference? RFI vs. RFP
To succeed in the RFX process, you must understand the nuances between the different types of documents you'll receive. Two RFX documents that perform different functions, but are commonly confused, is an RFI vs RFP.
Request for Information (RFI)

What's the RFI meaning? As mentioned earlier, RFI stands for 'request for information.' It refers to a questionnaire presented at the beginning of the procurement cycle as a way for buyers to understand what suppliers are in the marketplace to gain basic knowledge about their business. An RFI is a shorter document and typically goes to a broader audience than an RFP.

Request for Proposal (RFP)

If a vendor passes through the first few phases of the procurement process (typically RFI and RFQ)—next comes the RFP. An RFP stands for request for proposal and asks vendors to submit proposals to win their business for a particular contract—typically for a high-value job.
Another term in the procurement process, RFQ (request for quote), is also simple to complete because it focuses on one part of the process: identifying just the price for completing the task. Hopefully, the terms RFP, RFI, RFQ, and RFX are easier to understand now. Knowing the differences between these key terms is essential to successfully managing the RFX processes.
What's RFX Sourcing?
Sourcing is a term that refers to all the activities a company does to find and evaluate potential suppliers as well as choosing the best supplier that suits their needs. Sourcing is a crucial aspect of business-to-business (B2B) operations and requires specific processes that all parties have agreed upon. It's a key part of the RFX process.
The meaning of RFX sourcing in business is the same as the RFX meaning in procurement. It's a catch-all reference to the request documents and processes we have just been discussing. Typically, the traditional way of doing RFX is slow, tedious, and manual. This often results in re-work and other inefficiencies, which is why RFX software like Loopio can be so helpful.
"One of the big wins for us with using Loopio has been some of the clients we've been able to bring on board as partners as a result of the RFP process."
Christie Fitzgerald
Senior Manager, Solutions Consulting
Sprinklr
The Best RFX Technologies
As companies grow, it's common that they'll begin to establish more complex RFX and procurement processes. For example, one of Loopio's customers, SAP, has built out a supplier relationship management (SRM) help portal with a clearly documented process about how they handle RFX.
For example: if someone searches for the term, what is RFX in SAP? They'll discover SAP's help portal, which outlines the SAP RFX process. Purchasers can choose between a simple request for information or a request for a quote—this is the RFX meaning in SAP.
Several of SAP's brands, including Sprinklr and Qualtrics, have chosen Loopio as their preferred RFP solution for the efficiencies they gain through its centralized library, automation capabilities, and collaboration features. If you are part of a team interested in improving the speed and quality of your RFX processes, book a call with Loopio to learn more today.
Never miss new content. Subscribe to Loopio now.