Ready to Grow? Become a Looper
Build your career at a tech company solving a real-world problem: the tedious and manual process of responding to RFPs. Help us innovate in the proposal space—and grow your career in the process.
Loopio's Values
We believe that culture is a product of every day behaviours that are celebrated and amplified. We promote the Loopio culture by living the following five core values:
Loopers live with relentless curiosity, because we know that deep understanding fuels meaningful impact. We ask questions. And then we ask some more. We seek to intimately understand our business, each other, and our customers. We're in constant pursuit of the why.

We applaud speaking up with candor, because achieving greatness requires challenging every idea. And when we challenge, we do so respectfully. We have the tough conversations and embrace a diversity of opinions. And every Looper gets candid feedback so that they can learn and grow.

We show up with grit, because solving important problems requires focus and perseverance. It's not just about working hard – it's about working effectively and following through. It's about getting things done or adapting when things don't go as planned, and putting energy into what matters.

Every Looper strives to pursue mastery in their craft. We want to be the best at what we do, and always strive to be better than we were before. We take ownership of our careers, and set long term goals. And Loopio unleashes challenges and opportunities to support those goals.

We provide genuine support to each other because our success comes from working as one team. When we fail, we fail together, and then we grow. We help each other out, root for each other's success, and celebrate our wins. And we aren't afraid to ask for help when we need it.
Remote-First Work
Loopio is a remote-first company, meaning by default all employees work from home.
Support for Remote Workers

You'll collaborate with your teams virtually—we're just a Zoom call away. All Loopers are provided with a monthly phone and internet allowance, plus a generous work from home budget to set up your workspace (in addition to a work provided laptop).

Hubs Across Canada

We actively recruit team members based in Ontario and British Columbia. Specifically, we hire employees who live in a 300 km radius of Toronto or Vancouver, to make occasional (and optional) meet-ups simple.

Headquarters in Toronto

Loopio's office headquarters is located in Toronto's vibrant Kensington Market. Employees based in Ontario have the option to work from home or in the office (whatever works best for you).
Diversity, Equity, and Inclusion
Loopio believes in building an equitable workplace where employees from all backgrounds and identities feel respected, valued, and have opportunities to grow.
Regular Education Opportunities

Loopio provides regular learning opportunities for employees, including anti-racism and behaviors of inclusion workshops.

Employee Resource Groups (ERGs)

To support inclusion, community, and education across the company, we currently have ERGs, focused on Women, Mental Health, LGBTQ2S+, as well as Black, Indigenous, and People of Colour.

Community Partnerships

We work with organizations like BPTN, QueerTech, and Palette Skills that intentionally broaden our hiring pool and guest educate our team on a variety of topics.

Annual DEI Review

Every year, we conduct an employee survey to better understand representation and experience at Loopio—the results of which inform and direct our DEI focus each year.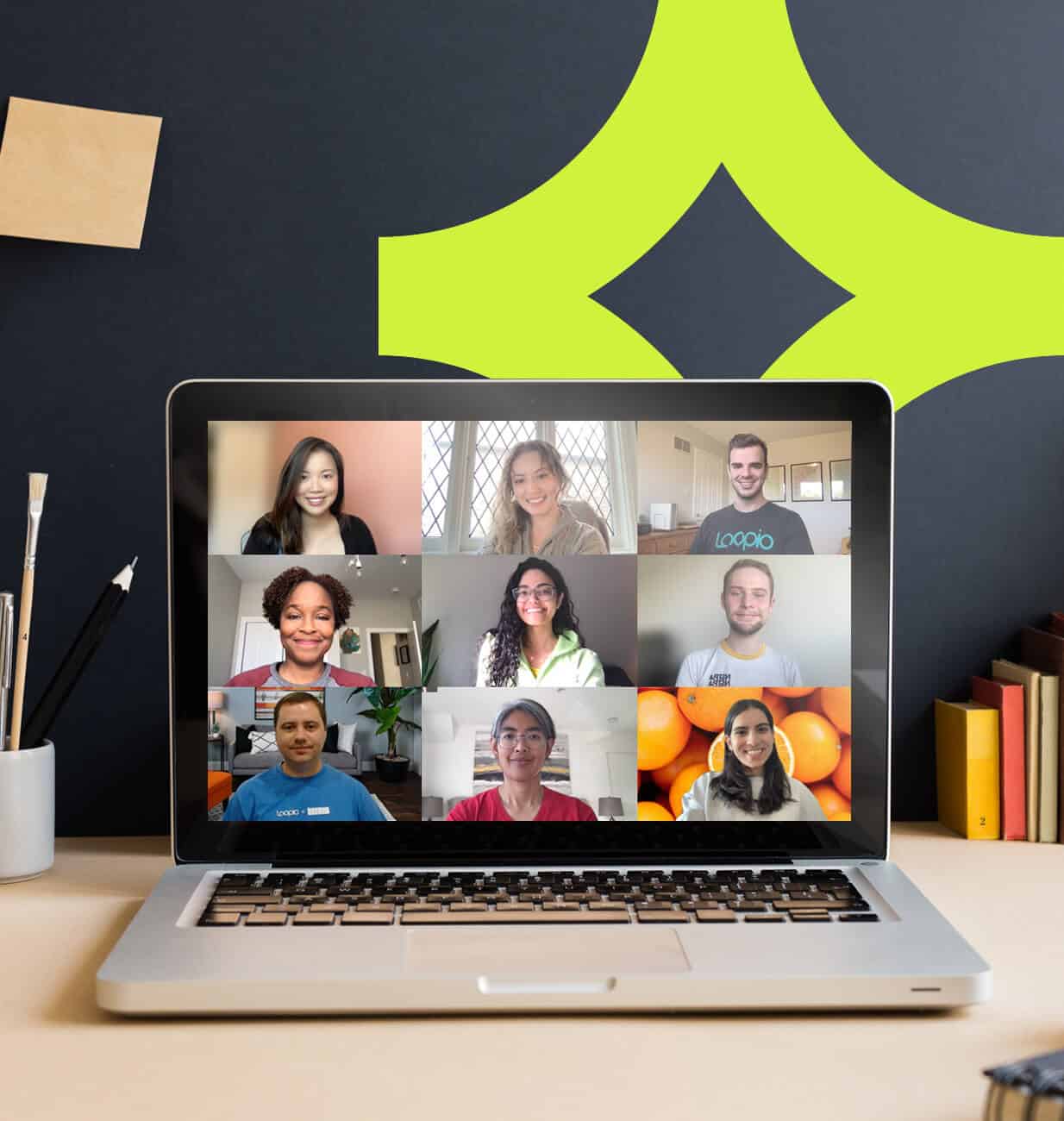 "Loopio is the place where the industry's best come to deliver the best customer experience to industries around the globe—all while delivering an A+ employee experience."
Steve Ulrich
Sr. Customer Success Manager
"My colleagues are the best—knowledgeable and willing to share. There's a collaborative spirit throughout our work and we encourage each other to ask questions. There's definitely no stagnation."
Aida Rahim
Data Scientist
"The training opportunities for the SDR role at Loopio are second-to-none. We are trying to drive as much value and positive impact for our customers, and the focus on what kind of a career trajectory you want to chart for yourself at Loopio has been amazing to experience."
Devesh Tilokani
Sales Development Representative
"At Loopio I get to work with a talented team who is passionate about solving our customers' challenges, and dedicated to supporting each other's growth. There's an open culture built on feedback and trust, and there are endless opportunities to learn and grow."
Renata Harton
Account Executive
"From day one, it was clear to me that Loopio is a company that cares about its people, and the people care about this company. It is a place where you feel heard, and I only wish I joined earlier in my career."
Alex Pace
Revenue Operations Specialist
Open Roles at Loopio
We believe diversity of thought and experience is key to creating a best-in-class employee experience and building a truly incredible product. Learn more about how we hire.
See More #LifeAtLoopio On Instagram