How We Hire
Applying for jobs can be a time-consuming, overwhelming, and nerve-wracking process. We totally get it. This is why our top priority is facilitating a fair, inclusive, and equitable process for every candidate.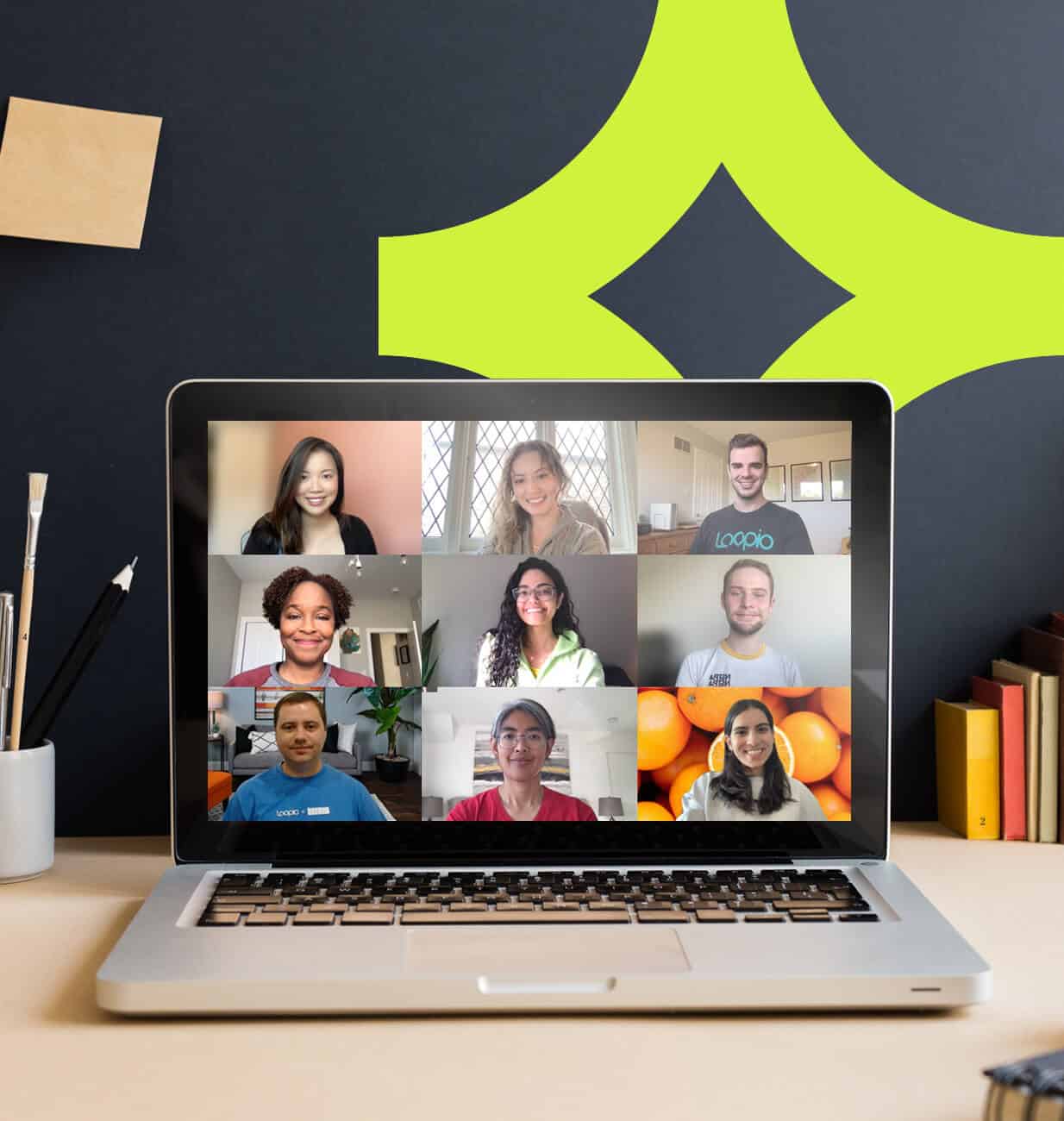 Our Approach
Hiring is a two-way conversation. Throughout the process, you'll learn more about our company culture and determine if this is the place for you—and it gives us a chance to get to know you, too.
Here's what you can expect during the hiring process:
Step 1: Discover
Did a role catch your eye? Great! Submit your application by applying directly through our careers website.
As a remote-first company, our hiring process is a completely virtual experience.
Curious to learn more about what we do? You can get acquainted with our Loopio platform by watching this video.
Step 2: Chat
If your application's a match, you'll receive an invitation over email to speak with our recruiting team.
Speak with a member of our Talent team (30 minutes) where we'll learn about your experience, hear about what you're looking for, share more about Loopio, and answer any questions you might have.
Step 3: Skills
Next, you'll be introduced to team members from the hiring team (60 – 90 minutes) to discuss your experience, including technical/hard skills.
Depending on the role, you may be requested to do a whiteboard exercise, present a case study, or complete a take-home assignment.
Step 4: Quest
At Loopio, your final interview is called a Quest Interview. This will be a 90-minute session where you are asked behavioral-focused questions about your past work experience, and how you demonstrate the Loopio values—Grit, Curiosity, Candor, Mastery, and Support.
Step 5: Offer Presentation (this is our favorite part!)
Congrats! The Hiring Manager will be in touch to set up a time and go over the terms of your offer.
Here, the Talent representative and Hiring Manager will talk through a slide deck containing details of your offer, such as base salary, benefits, equity options, and paid time off.
Regardless of the interview stages listed above, we provide ample opportunity for candidates to ask questions. In fact, we actively encourage this so please bring your curiosity into these various touchpoints.
Experience and Accessibility: Loopio is an equal-opportunity employer that is deeply committed to building equitable workplaces that are diverse and inclusive. Even if you don't think you check all the boxes, we actively encourage candidates from all backgrounds and lifestyles to consider applying anyways.
We want to ensure everyone has an equitable recruitment experience, so please contact our Talent Experience team (work@loopio.com) should you require accommodations at any point during our virtual interview process.