3 Ways You Can Contribute to Response Insiders ✨
Whether you're a natural teacher or storyteller at heart, you can pick which way you'd like to share your valuable knowledge (and personal journey in proposals).
Share a Real Story
Write a story about a time you helped win a large contract, beat a deadline at the last minute, or scaled your career.
Design a Course Lesson
Bring out the blackboard and walk through your RFP response strategies in a community-led online course.
Give Advice to Junior Peers
Shape the proposal leaders of tomorrow. Answer their most-pressing questions in the column: Ask a Proposal Pro.
Step Into the Spotlight, This Could Be You 🌟
You know, I think if I were to tell my younger self what to focus on early in my career, it would've been those two things. It would've been continuing to invest in your own professional development and network, network, network…because, look, you can't grow in a vacuum.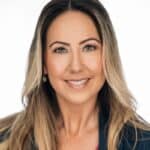 Stephanie Benavidez
Head of Sales Enablement
Loadsmart
Writing good proposals helps win business, generate more revenue, and create jobs. That's why we should be so proud of what we do—and what we deliver for our organizations.
Jon Williams
Managing Director
Strategic Proposals
"Knowing the impact your work has on growth and the business is a big part of holding a seat at the table. Leadership needs visibility into the work that is being done and value that is being added."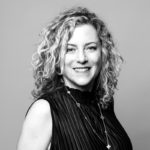 Valarie Mammales
Global Proposal Development Leader
Alight
Want to Contribute? Raise Your Hand 🙋